Unsure of where to go in life, Zale encounters an old bison waiting for a broken light signal to turn green and let him pass. Before he knows it, Zale too is pulled into the hopeless waiting game which threatens to unravel him.
"Tales of Zale - Flickering Lights" is an indie production facilitated by the Open Workshop. As the third and final instalment of the original web series, this 11-minute episode is a contemplative passion project that has been a long time in the making. 
Over the course of the short, different colors play a role to convey the characters' mood and the story's progression. These are pushed greatly during the compositing stage.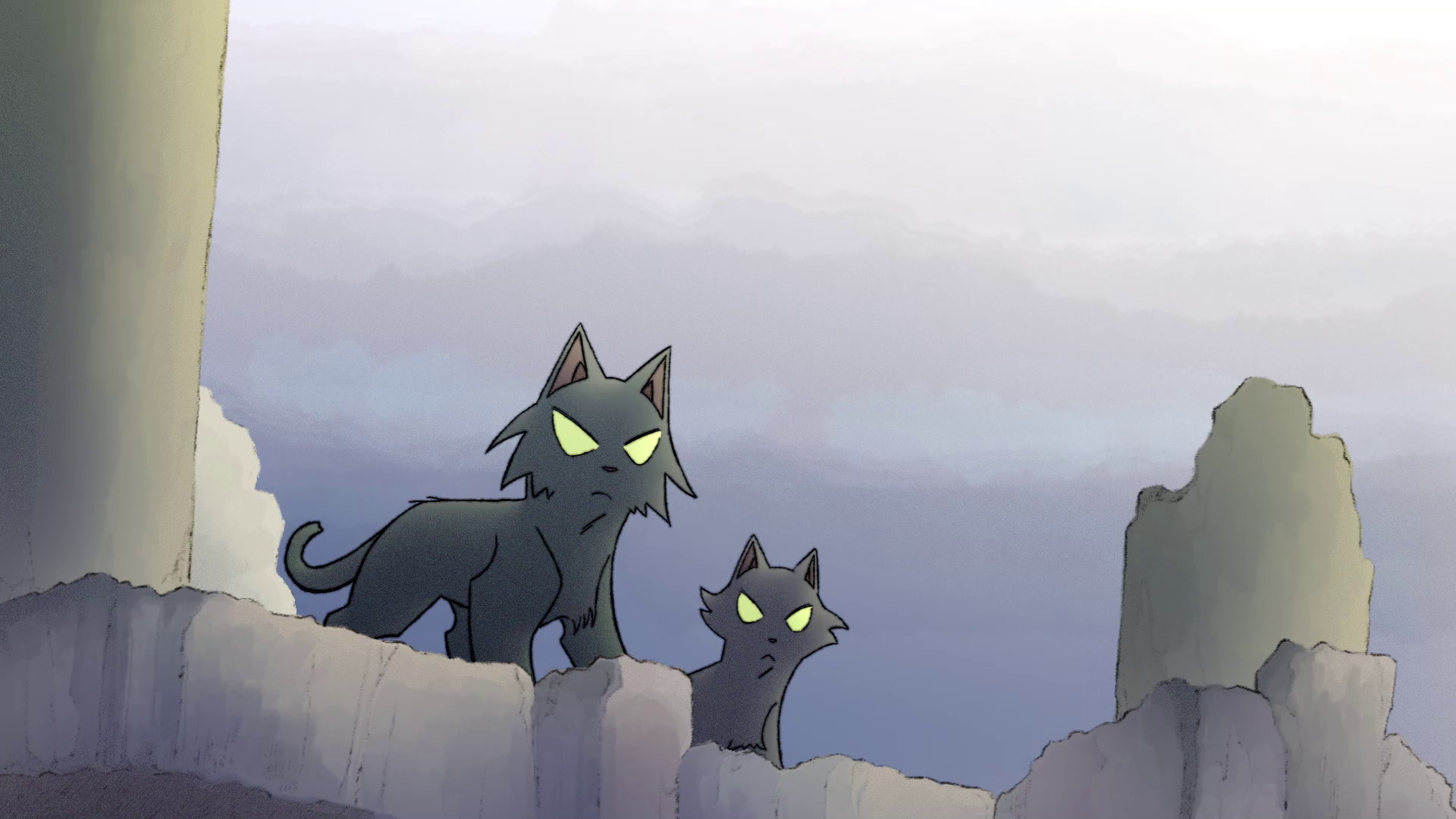 Backgrounds are drawn in TVPaint based off the storyboard layout. Drawing them in the same software that is used for animation, allows for the environment to easily be animated along with the character.
Consistent shape language is applied to the character designs. Model posing is based directly off the storyboard poses so that they can be used directly in the animation afterwards.
The storyboard and animatic goes through many iterations to figure out how to most effectively convey the idea of the scene and create a flow in the storytelling. Below is a small example:
Based off the animatic posing, animation goes through a rough stage, a tie-down stage, and finally clean-up and color. For simpler shots, rough and tie-down may be merged.
Currently, merchandise art is being prepared ahead of the animation's release.