A young apprentice hunter and her father journey to Ireland to help wipe out the last wolf pack. But everything changes when she befriends a free-spirited girl from a mysterious tribe rumored to transform into wolves by night.
During my internship at Cartoon Saloon, I would specialize in the main character's companion animal, Merlyn. As it was still early on in the production, I would explore ways to push the design in movement and implement bird-like behaviour. Figuring out this relatively small bird's particular way of flying was a big priority.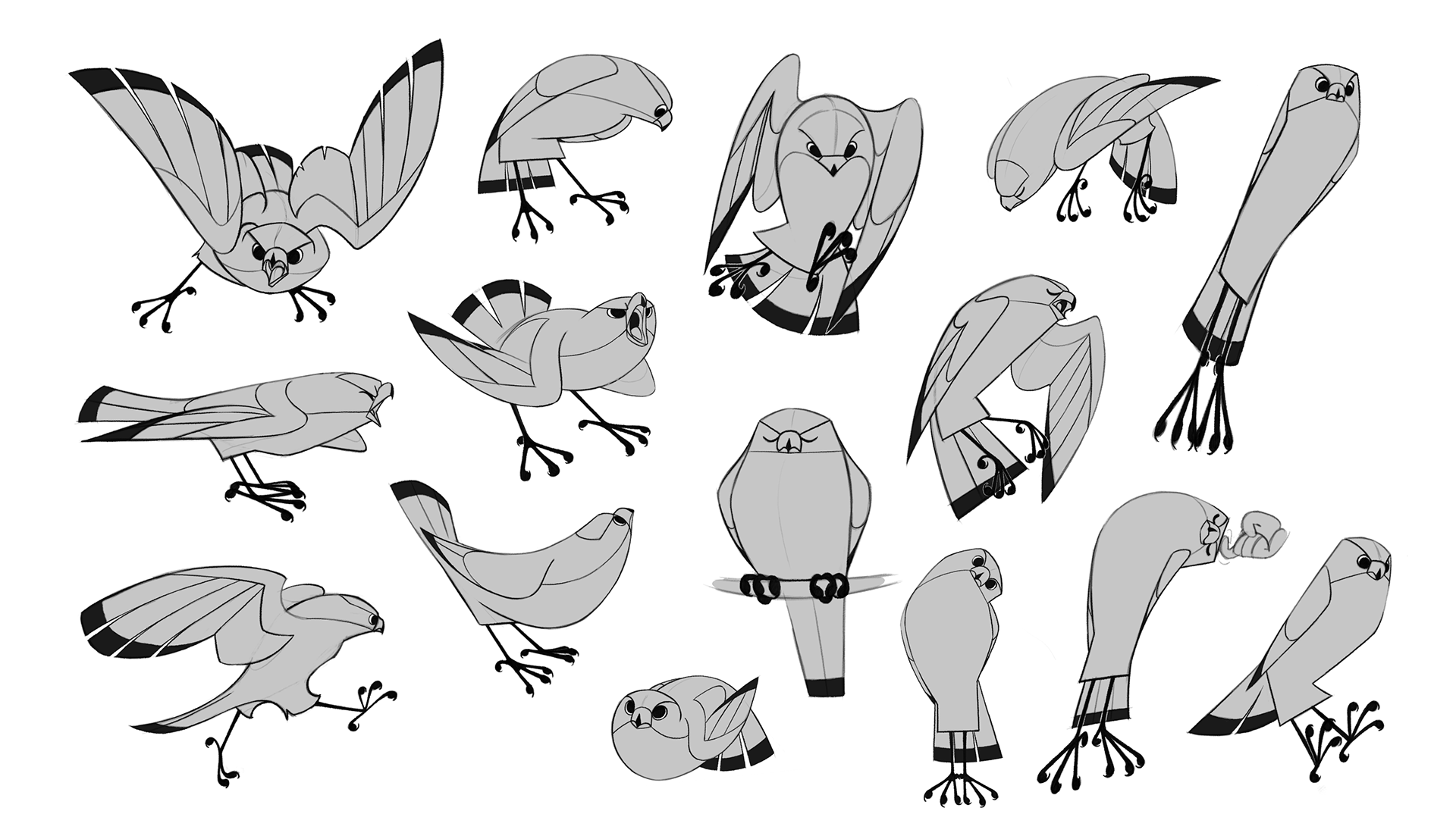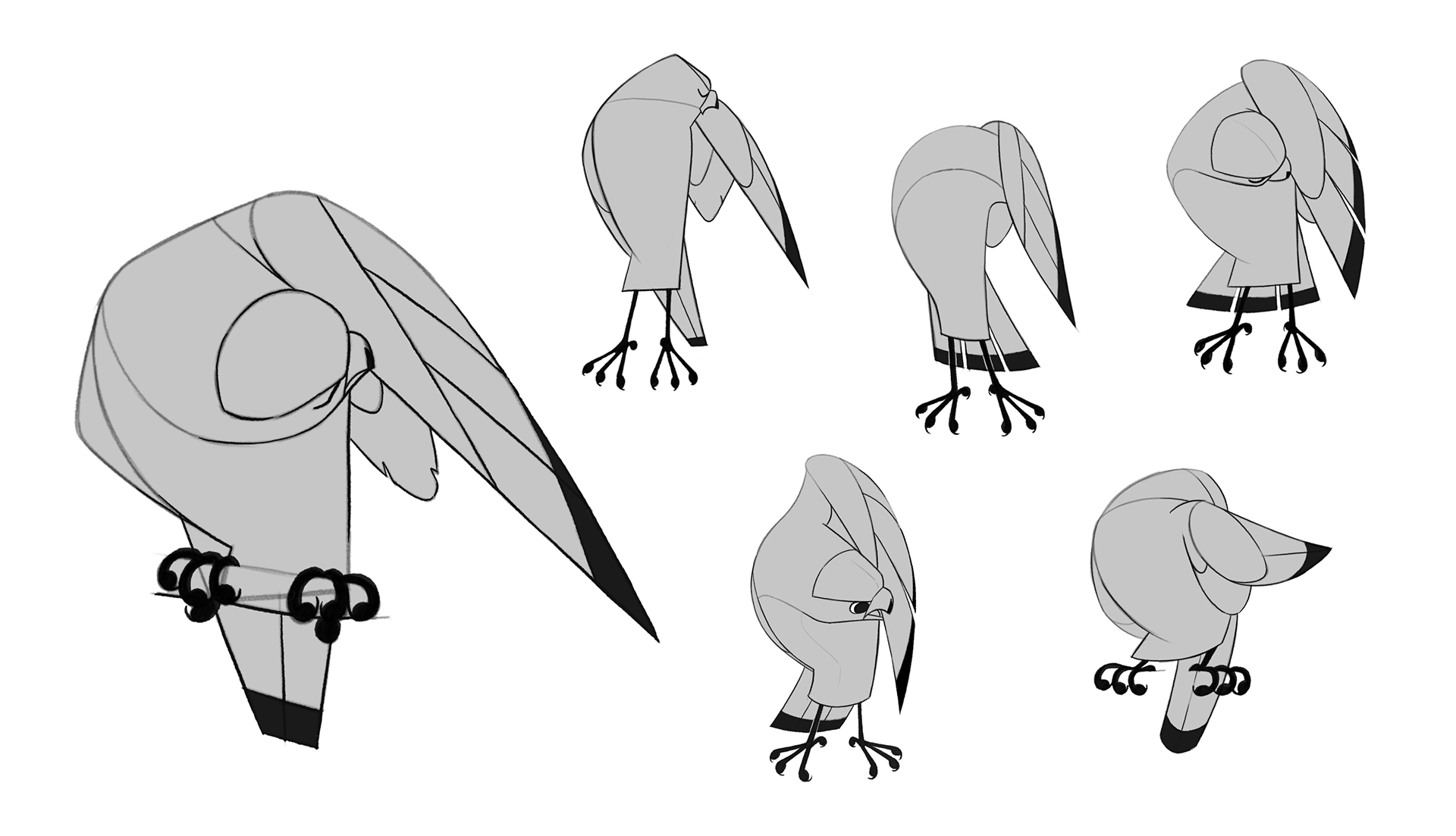 In some shots I would animate only Merlyn, while another animator worked on the other characters. But in some shots, like those below, I would work out the full animation from start to finish.